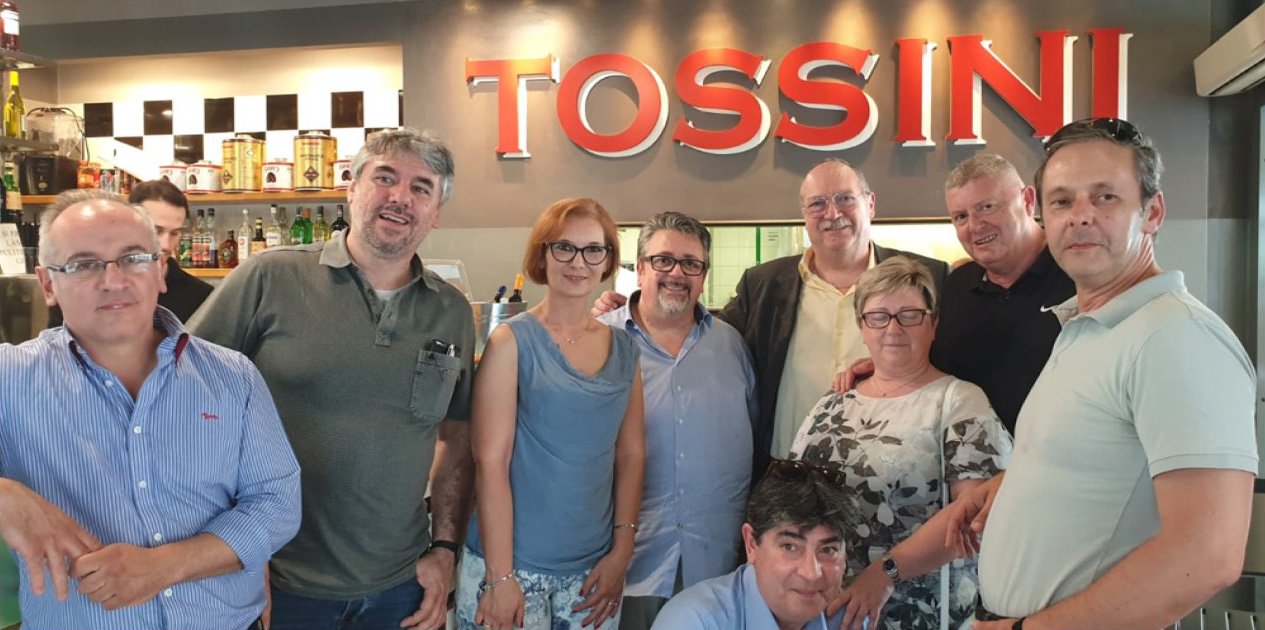 We love visiting production companies
Surgel Company
We do the best job in the world!
I realise that too when we are invited to visit the production companies of our suppliers, like TOSSINI FOCACCE di RECCO in this case. It's amazing to see the raw materials go into one part of the factory and come out as the finished product on the other side! In between, just the passion and expertise of the people who create unique and inimitable focaccia by hand!
Our day out: Journey to Recco, visit of the factory, sampling of old and new products, trip to visit 3 of the 9 TOSSINI shops (Chiavari, Recco and Rapallo) and then, lunch at Villa Porticciolo… a paradise!
We came home in the afternoon, but before leaving, we went back to the TOSSINI store and loaded up with specialities to take back to Piedmont!
How could we resist?
A big thank you to Mr. Maurizio Tossini who spent most of the day with us, passing on his passion for his work.